MISSION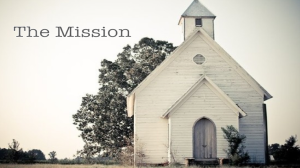 Providence Church exists to glorify God, by treasuring Christ, loving people, and making disciples.
At Providence Church, we are serious about the Great Commandments and the Great Commission. Jesus said, "'You shall love the Lord your God with all your heart, and with all your soul, and with all your mind.' This is the great and foremost commandment. The second is like it, 'You shall love your neighbor as yourself.' On these two commandments depend the whole Law and the Prophets."
The Great Commandments summarize the Ten Commandments, God's perfect standard. While we will seek to keep God's commands, we realize we are incapable as sinners of keeping them. That is why we need Jesus. He has kept God's commands. His death on the Cross for our sins means, while He took the punishment for our sins on the Cross, we receive His righteousness in fulfillment of the Law. This is the Gospel message, that God is pleased with us because of Jesus, when we repent and believe the Gospel.
Therefore we, who believe the Gospel, are the products of the Great Commission. Jesus said, "Go therefore and make disciples of all nations, baptizing them in the name of the Father and the Son and the Holy Spirit, teaching them to observe all that I commanded you." This is a principle mark of a disciple of Jesus Christ, that is, to make disciples of others.
We want to declare the wealth of God's glory by treasuring our Savior Jesus, loving people as we love ourselves, and making disciples who understand and depend on the gospel alone.