LEADERSHIP
Shawn Bergen, Lead Pastor
Roles include: Teaching, Admin, and Missions
Shawn is a real baseball nut and is not known for his music and singing talents. He's been married to wife Mary since '98 and has 3 children. He earned his doctorate degree from Southeastern Baptist Theological Seminary in NC.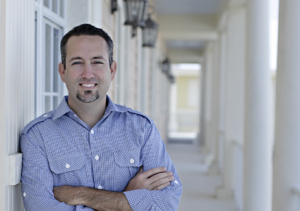 Charlie Mitchell, Assistant Pastor
Roles include: Outreach, Teaching, and Evangelism
Charlie@ProvidenceSWFL.com
No, Charlie has never played football, as he's often asked, but he was a bouncer once! He's a gifted speaker and very active in the community. He and wife Erin married in '04, and have two sons. Charlie is a student at Edison.

Frank Sirianni, Elder
Frank@ProvidenceSWFL.com
Frank is a huge Steelers fan and a loyal alum of the Green Wave. He married wife Crissy in '98, and teaches at Oak Hammock Middle in Fort Myers. He earned his masters from Southeastern Baptist Theological Seminary in NC.
Jamie Bowlin, Elder
Jamie has been a resident of Lehigh Acres his entire life. He is the husband of his wife Kelly and father to 6 children. After service Providence as her only deacon for the church's first four years, Jamie joined the elders in January 2015.