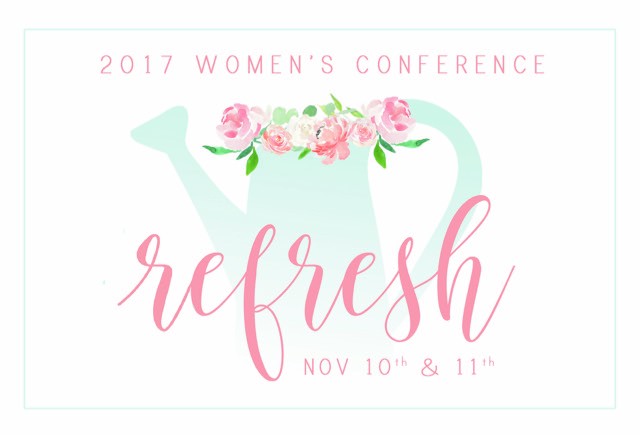 When? Friday, November 10, 2017, 4:30 PM – Saturday, November 11, 2017, 1:00 PM
Where? Grace Baptist Church, 1300 Ceitus Terrace, Cape Coral, FL, Cape Coral, FL US 33991
Cost? $10.00
Download: Download Event
Refresh Women's Conference is being hosted by Grace Baptist Church and will be held November 10 & 11 with keynote speakers David & Shona Murray. David is a professor at Puritan Reformed Theological Seminary in Grand Rapids, Michigan and the pastor of Grand Rapids Free Reformed Church. He is also a counselor, speaker, and author. Shona is a homeschooling mother of five and a medical doctor. She worked as a family practitioner in Scotland until moving to the United States with her husband. David's most recent book, Reset: A Grace-Paced Life in a Burnout Culture and Shona's upcoming book, Refresh: A Grace-Paced Life in a World of Endless Demands will be the basis of the conference.
---
**Registration closes November 1st**
Check-in begins on Friday, November 10 at 4:30 pm
Welcome and Dinner are at 5:15 pm
The conference continues on Saturday, November 11 at 8:00 am
Breakfast and Lunch will be served.
---
**Depending on how many spots are left,  day-of registration may be available at an increased rate of $25. There is no guarantee this will be an option, so don't delay in registering! 
Please reach out to Hannah Ascol with any questions you may have. You can email her at hannahrascol@gmail.com or call the church office at Grace Baptist (239.772.1400).