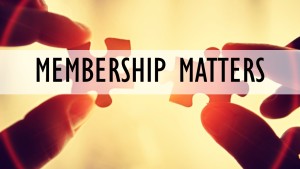 Providence Church regularly holds a Membership Matters class, covering many helpful and informative topics such as "What We Believe", "Who We Are", and "How We Live". Our aim in this course is not only to introduce you to the church but also to explain from the Bible what is the responsibility God has given every Christian to glorify God through life in a local church.
We are convinced by the Bible that membership really does matter.
This class is given in two formats: 1) a 6-week, 1-hour class on Sunday mornings and 2) a weekend of two 3-hour sessions, taking place on a Friday evening and Saturday morning.
The class will prove to be useful for new members & visitors alike. We have childcare for the little ones and bible studies for children in grades K-12 are available as well. If you have not already done so, we would love to have you join us for Starting Point prior to taking this class!
You may register for the next Membership Matters class by following the link below:
**Class beginning Sunday, March 19 – Register here
If you would like more info, have questions, or would like to register for this class over the phone or by email, please contact:
Josh Sherrell
(863)233-9992
joshua@providenceswfl.com
We hope you will consider joining us as we seek to Glorify God by Treasuring Christ, Loving People, and Making Disciples!